Conference call providers have the technology to support large conference calling sessions with thousands of participants. With that technology, conference call providers offer businesses hassle-free conference calling and collaboration. In turn, businesses can save money on travel costs and increase productivity. They also offer various value-added features that make outsourcing conferencing services a cost-effective solution for businesses.
Our short guide will prepare you to compare conference call providers on cost, integration & collaboration, and ease of use. Here are the 9 best free web conferencing software providers with video and screenshare:
1. GoToMeeting
GoToMeeting is one of a few highly popular web conferencing services that people recognize by name. Even when using the free plan, this platform provides one of the easiest methods to host conference calls. GotoMeeting also has screen sharing capabilities. The one-click meeting solution makes it easy for beginners to figure out the software. Anyone who uses GoToMeeting can also start meetings using the app. Meetings can also be initiated using Microsoft Office programs, chat links, and email.
Anyone using GoToMeeting's free option is limited to only audio conferencing. Video conferencing is limited to paid plans. However, the web audio conferencing comes with the option for VoIP voice chat. Teams can configure their conference calls to whatever meets their needs. The only other problem with GoToMeeting is the fact that the free plan limits the number of people who can join a conference. This platform only allows three conference call participants. While this may seem limiting and possibly problematic for larger enterprises, it's ideal for smaller ones. Anyone seeking a quick web conferencing solution for a small team should consider this web conferencing software.
2. ezTalks Meetings
ezTalks Meetings is definitely one of the best free web video conferencing services available right now. ezTalks Meetings not only provides free HD web video conferencing, but also provides powerful online whiteboard collaboration tools, so that team members can all see the notes and sketches of their colleagues on the online whiteboard. ezTalks Meetings can also support up to 100 people on one web conference!
3. Cisco WebEx
Hosted, owned, and developed by networking giant Cisco, WebEx is high on many of the lists that rank the best web conference software. It's one of the first conference solutions, but Cisco created a product that pretty effective. Like most other web conferencing systems; there is a free version of WebEx. WebEx's free version limits the number of conference participants to three. Users can share their screens. Anyone who uses Cisco Spark will appreciate the fact that the platform can be integrated with WebEx.
WebEx is an ideal choice for large enterprises and small businesses that are concerned with security. If there is anything Cisco knows, it's security. Spark has an insane level of encryption. It's important to note that WebEx's best features are limited by the app's paywall.
4. Skype
Most people have heard of Skype. Skype has a free, web conferencing solution that is also worth using. Even though this feature is not widely-known, Skype does allow screen sharing. What makes this feature even better is the fact that it is free. Skype is not as flexible as other apps that do not force participants to download any software. Anyone who wants to use Skype has to sign up. Users need to create a Skype name and download the program. In order to use the conferencing features, conference participants must be added to the contact list.
Skype for business is possible. However, this feature has different applications and It requires an Office 365 subscription. So, Skype for business may not be a good option for smaller teams looking to upgrade their service to a paid option. Skype allows users to host video and audio conferences that can host up to 25 participants. The number is participants is higher than most other solutions. Skype can also support desktop OS, Android, and iOS phone apps to allow on-the-go conferencing.
5. Zoom
Zoom has a free plan and a paid one. The paid plan is actually cheaper than GoToMeeting. Zoom's free plan only offers 40 minutes of conferencing. It also limits the number of call participants to three people. With an upgraded plan, businesses can have as many users as it wants, unlimited meetings and video conferencing that includes many more features. Some of the advanced features include active speaker view, dual stream for dual screens, and full-screen views. Participants can even call in to join the conference.
The web conferencing feature also includes an MP4 recording of meetings, a personal meeting ID, application or desktop specific sharing, private and group chat, and a virtual whiteboard. Zoom also includes mouse and keyboard sharing free of charge. It is also possible to share the screen of an iPhone or iPad app. The downside to Zoom is that it only allows meetings up to 40 minutes in length. However, users can hold an unlimited number of meetings. 1 on 1 meetings is not limited to any particular time duration.
6. TeamViewer
TeamViewer can compete with Cisco as far as security goes. TeamViewer's home page claims to have 1.3 billion protected devices that are operating using remote support and participate in online meetings. The platform places an emphasis on support and solutions. TeamViewer's features include the ability to run several remote sessions at the same time on Mac operating systems within browser tabs. Another feature is the sticky note feature. Users can leave a message to clients to inform them of any updates or just to leave a friendly message.
TeamViewer also has interesting add-ons, like TeamViewer QuickJoin. TeamViewer QuickJoin lets customers join meetings and presentations fast with little effort. The feature can be used without needing to have administrator rights or going through an installation process. It is also supported by Mac, Linux, Android, Windows, Chrome OS, and iOS. TeamViewer has most devices covered. There is also video and audio conferencing. Users can also use text-based chat. There are other good features, even though they are behind a paywall, includes Remote QuickSteps. Remote QuickSteps adds single-click shortcuts for their remote support actions. Anyone who upgrades to the paid plan will notice that TeamViewer offers great support and IT use.
7. Apache OpenMeetings
OpenMeetings has minimal design and UI. It's also not one of the best-looking solutions, but it's a free web conferencing solution. OpenMeetings solution has video conferencing, whiteboard capabilities, instant messaging, and collaborative document editing. This solution has everything that most of its competitors have. Because this app is an open source app, it's possible for teams to get a developer to customize the platform to suit the needs of the user.
Screen sharing and the ability to record the session's audio are a few of OpenMeetings' features. To make matters even better, users don't have to devote their entire screen to video conferencing. It's possible to select only a portion of the screen. Collaboration is effortless. People can create more than one whiteboard, if necessary, to discuss and edit files. Also, there is a chat feature built into the whiteboard. Again, the UI is not great, but the UX is solid and has drag and drop features.
8. Join.me
This conference software was developed by the team that created the LogMeIN suite of tools for collaboration. Join.Me is easy to use, even for beginners, and its one-click functionality seems to be the motivation behind the tools. Join.Me expands the one-click functionality beyond basic interoffice communications. It adds a layer that extends conferences to prospects, clients, and customers.
The free plan is limited to conferencing and screen sharing. The free trial of the advanced plans includes free audio conferencing that comes with its own dedicated conference call number in the U.S.and more than 40 other countries. There is also video conferencing. The one-click scheduling can be integrated with Google Calendar and Outlook to maintain and organize your invitations. Another feature is the creation of a permanent meeting location. This lets clients save the address to stay in contact with the business. The online whiteboard feature provides an extra level of collaboration, screen sharing, and presentation.
9. Google Hangouts
Google has several solutions and apps, like Google Voice. Google has so many apps that keeping up with everything they offer can be hard. Google Voice and Hangouts have similar functions. However, Google Hangouts is able to do more than place phone calls. Like other Google apps, Hangout can be free to use. This platform allows users to receive and send instant messages, receive and send SMS messages, and video chats. Google Hangouts also hosts VoIP calls.
Many people overlook the fact that Google Hangout gives users the ability to use screen sharing feature. Google itself stated that it wants Hangouts to become the future of the company's telephony products. So, it's not shocking that there would a host of great features. It is similar to WebEx and Skype in that users will need to have a Google account to use it. Also, users must add each other in order to chat or meet online. This fact makes Hangouts and ideal, option for smaller teams that want to use a strong, free platform. There are limits to Hangouts. Users cannot group video chat with more than 10 people at a time.
Which Software Is the Best?
There aren't a lot of options out there for someone who is seeking a free web conferencing app that includes screen sharing. However, the ones that are available do a good job at meeting the needs of most teams. With options like Google Hangouts, Apache's OnlineMeeting, and TeamViewer, most companies may not have to spend any money on web conferencing.
Related: Best Cloud Video Conferencing Software
All of these options have their limitations and benefits that make them worth using. The best option for a team really comes down to which product has the features the team needs. Google Hangouts, WebEx, and Join.me are ideal products for teams that don't need to easily video chat with their clients and customers. However, these might not be ideal platforms for people who seek to utilize a web conferencing app to connect and meet people outside of their business. Teams need to do their research and assess what they really need in their video conferencing solution. Again, these apps have a variety of features that may or may not work. Also, it's important to note that some of these free options have paid plans with more features. No matter the case, there are free web conferencing options available that will meet the needs of your team.
---
Cost
The first thing you should figure out before selecting your conference call provider: how much do you want to spend?
There are three factors that will affect your decision:
How often you want to hold conference calls.
How long the conference calls will be.
How many participants you expect per call.
From there, conference call providers have two payment methods.
---
Pay-as-you-Go:
Pay only for the minutes your use. If you plan to have only a few meetings a month, this is the best option for you.
Most conference call providers charge between 3 and 18 cents per minute. The call-in numbers they provide are usually toll-free, so there are no long distance charges.
---
Unlimited Monthly Plan:
Unlimited, reservation-less conference calling for a fixed monthly fee. If you have regular team meetings from remote locations, this is the right option for you.
Conference call providers have different unlimited packages to suit different user and participant requirements. We try to list similar plans to give you a basis for comparison.
---
Integration and Collaboration
The purpose of a conference call is to make collaboration easier. This is the age of 'real-time' interaction and collaboration.
Most conference call providers offer audio, video, and web conferencing. Select the plan based around how you and your company collaborate best or how you need to collaborate.
Face-to-face:
Video conferencing is your best bet. It is more expensive.
Training and lectures:
Probably web conferencing. Typically works well with one-way conferencing.
Split the difference:
Audio conferencing is good middle ground for collaborative meetings and one-way training. Can be the most economical conferencing option.
---
Ease of use
What use is technology if no one can use it? Conference call providers understand how important time is for businesses. Don't waste 30 minutes trying to start an Earnings Report conference – again.
Conference call providers should offer some of the following services to make your conference call easier:
Online Tutorial:
Conference call providers usually offer free, public-access tutorials on their website. So you can investigate how their service works before you try.
Moderator Controls:
The conference moderator can access an online control panel that lists participants. You can mute, expel, or invite people with a click.
Star Commands:
Conference call providers assign star commands (something like *69 with a traditional phone) for functions like muting, 'locking' the conference, or 'raising a hand '.
24/7 Support:
Exceptionally important. Pick a conference call provider that will always be there when you need them. You shouldn't have to postpone your meeting because of technical difficulties with the conference call provider's system.
Operator Assistance:
An operator will facilitate your meeting and make sure everything goes smoothly. The operator schedules the meeting, greets each attendee, handles the Q&A session, and makes your meeting generally worry-free. You may need to pay extra for this service.
Make your conference call more interactive with web conferencing.
Web conferencing is now offered by many conference call providers as an added option to make your meetings more productive.
Many conference call providers offer web conferencing as an option to enhance productivity.
With any conference call, you can conduct live meetings or live training session with several different offices.
With a web conference, you can enhance your meeting with a PowerPoint presentation, an Excel spreadsheet, or something else. You control the enhancements and you control the presentation.
Each participant in a web conference needs to have the following:
An Internet connection
A computer
A web browser (like Internet Explorer or Firefox)
An email address
The URL for the web conference's browser-based portal
The downloadable application (think Skype)
---
What Web Conferencing can do
Web conferencing can occur simultaneously with audio conferencing. Web conferencing allows for real-time collaboration, in addition to just talking, with the following applications:
Slideshow Presentations: All conference attendees can view the slide show while the presenter discusses and explains it.
Video streaming: The moderator or present can show or share a video or other media file from his computer to everyone else.
Webinars: Conduct a seminar over the web. A presenter conducts a workshop or seminar from his office. The seminar attendees can listen to and view the presentation from their own offices or homes. They can participate in polls and Q&A sessions, too.
File, screen, and application sharing: Attendees gain access to files and use applications shared by the moderator. Attendees can also see what the presenter is looking at and doing during his presentation.
Text chat: Even when attendees are 'muted', they can chat questions for the moderator or comments and questions to other participants.
White board: A virtual (or real) white board allows for public comments, quick diagrams, and instant explanations.
---
Benefits of Web Conferencing
Web conferencing offers users many benefits, which include the following:
Save on travel costs: Attendees can listen, view, and participate in the meeting without actually being physically present. No need to fly in, fly out, book hotels, or worry about expense accounts.
Save on time: Get several team members together to work on a project no matter where they are.
Spread information: Virtual meetings and classrooms mean that you can educate more people about your product or service.
---
Web Conferencing and Hosted Audio Services
Many audio conferencing providers offer web conferencing services. Web conferencing can be a much cheaper option for small businesses than purchasing proprietary web conference software or getting a dedicated web conference provider.
With a conference call provider, you'll enjoy the best of audio conferencing as well as web conferencing. These providers also offer assistance, technical support, and tutorials to make your meetings go smoothly. Most conference call providers offer unlimited packages that integrate audio conferencing with web and video conferencing.
Enhance your conference calls with visual interaction and video conferencing.
Currently, video conferencing uses one of two types of technology: video cameras or web cams.
Most people have participated in a video conference, via online chat platforms such as Skype. Usually, these video conferences are more personal than business related.
For businesses, video conferencing is used alongside audio conferencing to add images, visuals, and human expressions to the businesses meeting. With video conferencing, you can watch the person who you are speaking to – and they can watch you! More advances video conferencing programs let you to see multiple people at the same time (just like Hollywood Squares!).
Advantages of Using Video Conferencing
Savings
Personal contact
Demonstration-ready
Seminars
Savings: Team members don't even have to leave their offices to attend meetings. Save travel time, travel costs, and keep the face-to-face contact.
Personal Contact: Do we need to elaborate? Put a face to the voice. Because you can see your colleagues, your relationship and collaboration with them will be better.
Demonstration-ready: Video conferencing works best when you have something to show. Try a live presentation or show how your products work.
Seminars: Hold an enhanced conference call – where the users can actually see you. Professors can teach from across the pond; multiple offices can meet. Teach your colleagues in the US and Japan, at the same.
With a video conference call, there's not much limit to what you can do.
Disadvantages of Using Video Conferencing
There are also some disadvantages to using video conference calls.
Setup time: Designing and setting up a video conference may take time and specialized personnel. It depends on how big the requirements are. Company-wide video-conferencing systems for big companies may take a long time to set up. Small businesses have little use for expensive video conferencing equipment may find it easy and quick to set up a video conference with a web cam.
Equipment required: Video conferencing requires a camera, such as a video camera or web cam, and an audio input and output, such as a headset, phone, or microphone and speakers.
Eye contact: Eye contact is always important when speaking to an audience to express sincerity and establish connection. Video conferencing can make eye contact more difficult to establish – because you have to balance your time between looking at the screen (to see what you're doing and make sure you don't have something embarrassing in your teeth) and looking at the camera (to make eye contact).
Looking appropriate: One of the main advantages of conference calling is that you can attend a meeting in your pajamas or board shorts. During a video conference, you may have to dress up to look a little more presentable.
Using a Hosted Conference Calling Service
To get video conference call capabilities without spending a lot of time and money, the best option is to outsource it to a dedicated conferencing provider. With a hosted video conferencing service, you pay for only what you use. We advise a dedicated video conference calling company, for the following reasons.
Lower Cost: You don't have to purchase video conferencing bridges or software. It comes with the fee you pay your provider. All you'll need will be web cams and an a headset or telephone. You can video conference for only a few cents per minute for a pay-as-you-go plan or get unlimited service for a fixed monthly rate.
Technical Support: You don't need to hire experts or specialized personnel to set up your video conference call. The dedicated conference call providers offer technical support and tutorials to ensure that your session goes smoothly.
Integration of Services: Most providers support audio, video, and web conferencing. All three can be integrated to provide you with real time collaboration tools that increase productivity for your company. Imagine having high quality calls, plus live video feeds, plus the capability to share files and work on documents together. You can, with a conference call.
Conference Calling Providers
We have listed several conference call providers below with different packages and plans to suit your needs. Don't forget to check out their video conferencing features and take your business communications to the next level.
FIND OUT HOW MUCH YOU CAN SAVE TODAY ON BUSINESS VOIPCompare top Business VoIP providers in the table below
PROVIDER
PLAN FEATURES
RATE/MIN.
TRIAL PERIOD
SETUP FEES
MONTHLY FEES
DETAILS

Jive VoIP

UPGRADE YOUR PHONE SERVICE WITH JIVE VOICE

Very simple to use for admins and users
Get your first month free
No fees for upgrades, features or add-ons

$0.00

30 days

Free

$ 19.95 /mo. *

RingCentral

RATED #1 BY INDUSTRY EXPERTS

Includes 100+ Premium Features
Unlimited Calling, Faxing, SMS, Conferencing
Trusted by over 350,000 Businesses

30 Day Trial with same day activation

$0.00

30 day trial available to new subscribers with 2+ users.

Free

$ 19.99 /mo. *

OnSIP

CLOUD VOIP TAILORED TO YOU

Free Polycom phones + 30 day trial
Unlimited calling, 10 devices per user
New voice chat button for your website

$0.00

30 days

Free

$ 18.95 /mo. *

ClarityTel

BUSINESS VOIP MADE CLEAR AND SIMPLE

Unlimited Calling & Flat Rate Billing
Over 40 Enterprise Class Calling Features
No Contract, Quick & Easy Setup

Price based on multi-user hosted PBX solution

$0.00

30 days free trial

$0.00

$ 14.99 /mo. *

8×8

THE SMARTER BUSINESS PHONE SOLUTION

Powerful Unified Communication Features
Prices Starting As Low As $12/mo.
FREE 30 Day Trial

$0.00

30 Day Free Trial

Free

$ 12.00 /mo.

Vonage Business

AWARD-WINNING BUSINESS VOIP PHONE SYSTEM

Unlimited Calling, Video Conferencing, & Faxing
24/7 Customer Support Based in the U.S.
Extremely Reliable and Simple to Use

Pricing includes multi-line discount and applies to new customers only.

$0.00

No trial period available

Free

$ 19.99 /mo. *
*Rates shown do not include E-911 charges, taxes, and surcharges. Most providers offering unlimited calling have restrictions and some rates shown are promotional rates based on term contracts or promotional periods. Be sure to read individual providers terms and conditions before you buy. Rates and features displayed for each provider have been sourced from provider's site and other online sources. While we strive to display current information, be sure to check directly with each provider as their plans, pricing, and features are subject to change.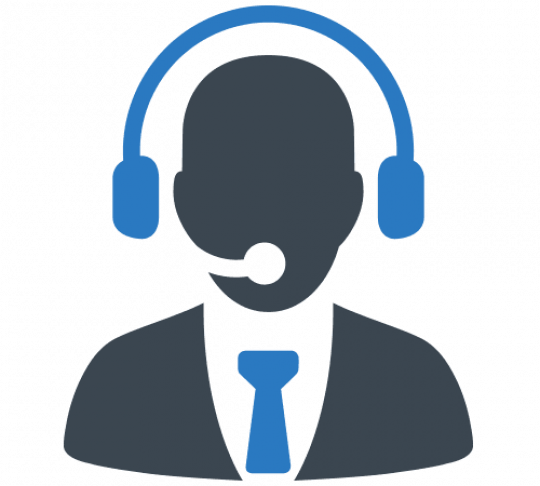 Benefits of Conference Calling
Conference Calling can offer your business big perks
Some of the benefits of conference calling include:
Easily meet with all your clients and colleagues around the world.
Easy webinars and webcasts to train remote workers and give remote presentations.
Advanced features to facilitate audience participation.
Multiple levels of contact: web, audio, and HD video.
Dedicated conference calling specialists and dedicated local conference sites.
Getting an Audio Conferencing Provider
Conducting an audio conference requires a conference bridge. This can cost thousands of dollars, plus more for maintenance, if your company chooses to purchase one. That's a big "if."
A more cost-effective way to audio conference (while keeping your arms and legs) is to outsource the conference call to a conference call provider.
Conference call providers charge in two basic ways:
Pay-As-You-Go: A pay-as-you-go plan lets you pay only for what you use, usually per minute. For just about 3 to 10 cents per minute. This is best for small businesses and those who do audio conferences for only a few hours a month.
Unlimited Monthly Plan: An unlimited monthly plan charges a fixed rate every month for unlimited reservation-less conference calling. This gives businesses that do a lot of conference calls the best value.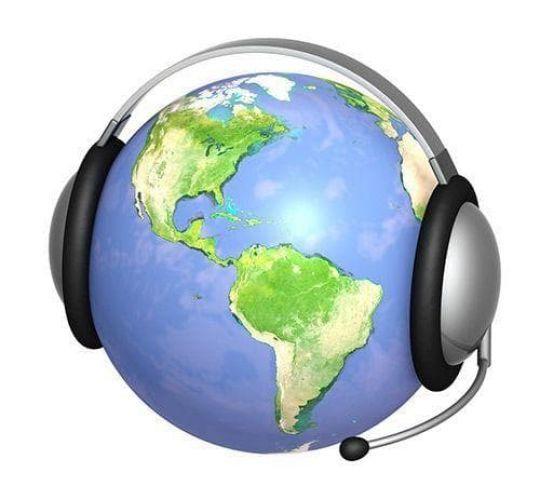 Useful Features for Business Conference Calls
Conference call providers offer users various features that are relevant for businesses. Features vary among providers but here are some of the most common features offered:
Recording: The conference call session can be manually or automatically recorded. The file can be downloaded or accessed by phone later on.
Moderator Controls: The conference leader or moderator can invite, mute, or remove any one they need to.
Pre-conference Meeting Room: Discuss the meeting agenda with your team before you begin the meeting.
Lecture Mode: Only one person speaks while all others are on mute.
Question and Answer: Participants can "raise their hands" when they have questions. The moderator can choose which participant to address first.
Operator Assistance: An operator facilitates your meeting: she schedules it, greets everyone, and handles the question and answer section.​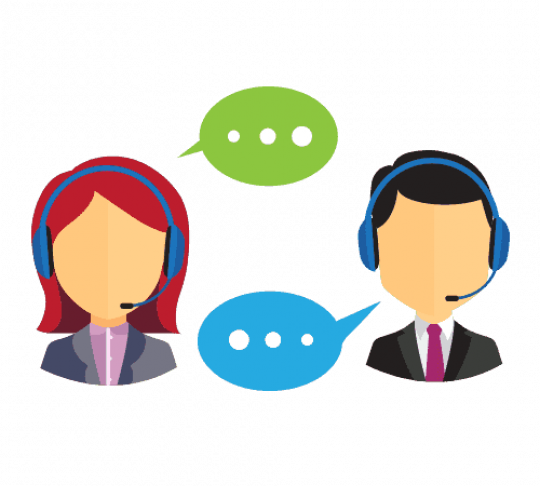 Why do people conference call? And why do they want to do it for free?
Although there are free options, a paid conference calling solution has more business benefits.
Conference calls encourage collaboration and save on travel expenses – which is why many businesses around the world use them frequently. Most businesses choose to outsource conference call service to a dedicated conference call provider. It's much cheaper than maintaining a conference call bridge, which can cost more than $1,000 a month to operate.
Even outsourced conference calls can be expensive, even with the right dedicated service provider or a low per minute rate. That's why free conference calls are so attractive.
Free vs. Paid Conference Calls
Free conference calls are free – they do not charge a per minute or per month rate for conference calls. Dedicated conference call providers do charge an up-front fee for their conference calls.
Here's the skinny:
A paid conference call service can save you 50% or more when compared to a free conference call.
Wait, what?
Here's how it works, from the paid conference call end.
Paid Conference Calls
Paid conference call providers charge for the use of their conference bridge and the helpful value-added features that they provide: transcription services, operators, regular billing cycles.
They provide toll-free numbers for your conference employees to call – if someone calls long distance to reach your conference, it doesn't matter. As the host, you will pay one flat rate, per minute.
If you have a flat rate fee, you'll pay a certain amount at the end of the month. With some providers, you can pay for a certain number of minutes for the month. It's a little like loading a pre-paid calling card or cell phone.
You're paying the conference call company money, sure. But at least you know what you're playing at.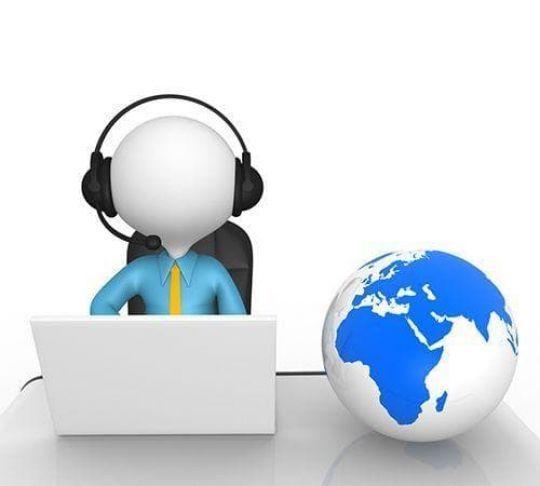 Free Conference Calls
Free conference calls advertise themselves as free. But they aren't.
Free conference calls do not come with a toll-free number. You, and/or your callers, may shoulder the cost of the meeting – at the end of the month, on your monthly phone bill. Because that free conference call is a special type of long distance call.
"Well, I won't call long distance, then."
That's the problem. Free conference calling companies thrive on a scheme called "traffic pumping."
Traffic Pumping
Here's how traffic pumping works:
You make a free conference call to the advertised "free" conference calling number.
While you are making the conference call, the free conference call is routed to a rural local exchange. The number that you're calling is probably somewhere in South Dakota or Iowa – or another rural state.
Your long distance provider, by law, must pay a hefty access fee to the rural local exchange.
The local rural exchange shares the profits with the "free" conference call company.
"Free" conference calls are legal. But that does mean that your phone service provider will take it lying down.
To prevent suffering the high access fees, some phone providers block calls to free conference call services. Google Voice is an example.
Others may drop your call. Still others may let the call go through, but will publicly complain and threaten to raise rates. AT&T has been trying, unsuccessfully, for many years to stop free conference calling.
Steer clear of ethical gray areas, unexpected long distance rates, and upset service providers. Use a paid conference call service, like one of the ones below.
The last word? Like we said earlier:
A paid conference call service can save you up to 50% off the eventual charge of a "free" conference call.
https://www.voipreview.org/free-web-conferencing